Schwarze
A9 Monsoon
OEM Replacement Parts for Schwarze A9 Monsoon
RNOW sells OEM replacement parts for your Schwarze A9 Monson regenerative air sweeper. Our OEM replacement parts are directly built by the manufacturer and keep your A9 Monsoon operating efficiently and safely. RNOW replacement parts are designed to provide years of service.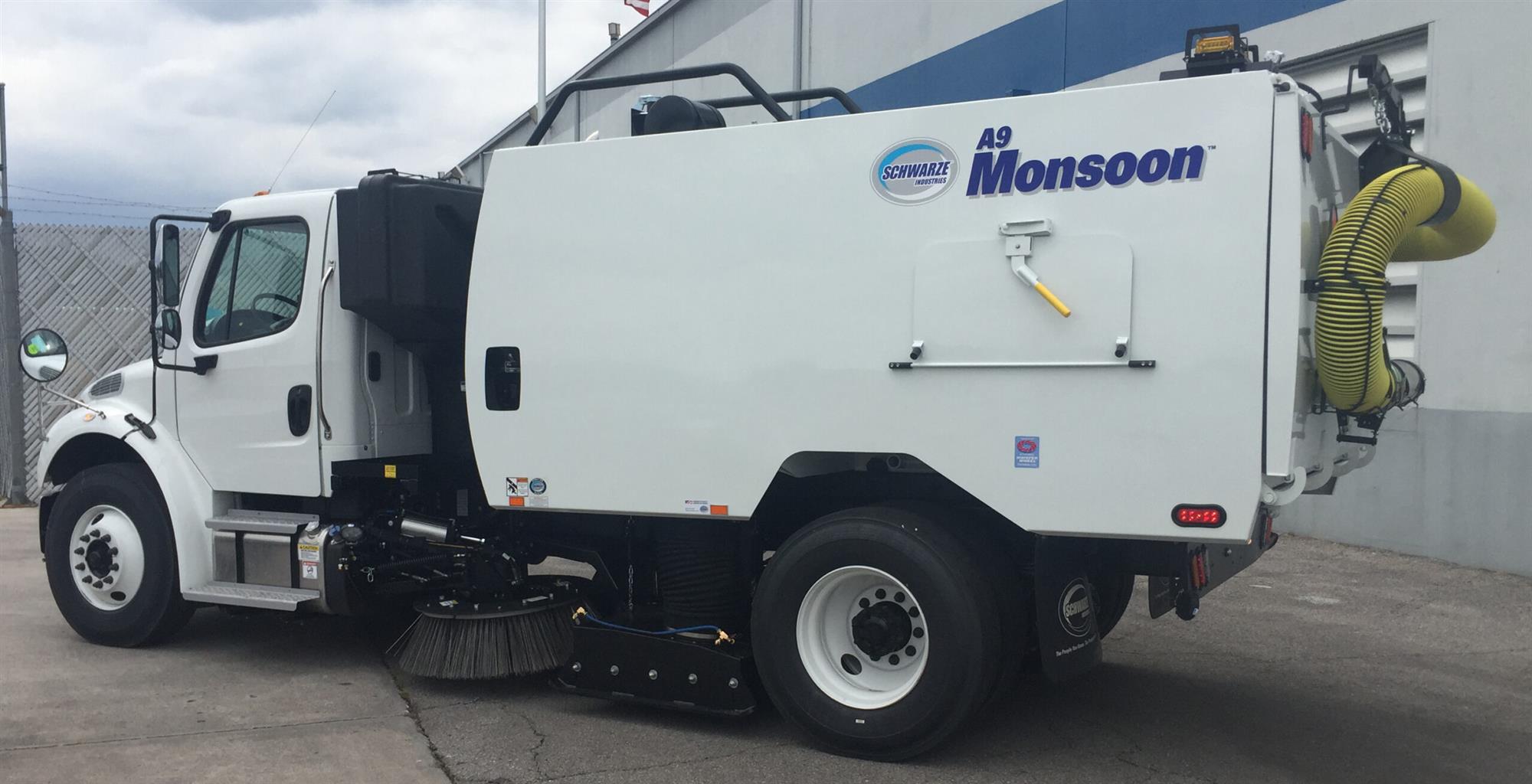 A9 Monsoon Regenerative Air Street Sweeper
The Schwarze® A9 Monsoon™ is a robust, chassis-mounted regenerative air street sweeper that boasts a 9.6 cubic yard hopper, the largest in the industry. With its ample capacity, it provides efficient sweeping and minimal dumping, making it a popular choice in areas where leaf sweeping is a routine activity. To complement its large hopper, the A9 Monsoon has the largest dump door in its class, ensuring easy dumping of a fully packed hopper. Like other Schwarze sweepers, it has drop-down screens with a large flow area and saw tooth design, enabling debris to reach the screens without clogging.
RNOW Sells A9 Monsoon Replacement Parts Online
RNOW has in-stock parts for various types of Schwarze sweepers including street sweepers, tractor sweepers, parking lot sweepers, road sweepers and others. We are dedicated to providing superior customer service and OEM parts at an economical price.
View our A9 Monsoon Manual
Locate the number for your replacement part
Enter your part number and view RNOW's inventory
Order your OEM replacement part
| | |
| --- | --- |
| Feature | Description |
| Chassis | Heavy-duty, chassis-mounted |
| Hopper Capacity | 9.6 cubic yards, largest standard hopper in the industry |
| Dump Door | Largest in its class, easy dumping of fully packed hopper |
| Screen Design | Large flow area saw tooth drop-down screens, prevents clogging |
| Type of Sweeper | Regenerative air street sweeper |
Work with RNOW for Regenerative Air Sweeper OEM Parts
RNOW Inc. was established in 1992 in Wisconsin and initially focused on selling municipal equipment. As the company grew, it added parts retail to its offerings and now serves customers in all Midwestern states. Its repair team, based on-site, is unmatched and provides a speedy response of 24 hours or less for any equipment service needs.