Recycling Trucks for Sale or Rent from RNOW are Driven to Perform
Recycling Trucks for Sale or Rent
Contact our municipal recycling trucks department now to discuss your specific commercial recycling vehicle and equipment needs. We will assist you through the municipal vehicle sale or rental process.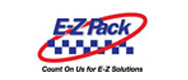 Click on a link below to view the desired E-Z Pack Recycling Truck Models
Click on a brand below to SHOP Recycling Truck Parts
RNOW offers a great selection of reliable, performance-driven recycling trucks for sale or rent. We also offer new and used municipal equipment and parts for refuse trucks, including front loaders, side loaders, rear loaders and bucket loaders. RNOW partners with industry leading municipal equipment manufacturers, including G-S Products, Bridgeport, Loadmaster, Lodal and E-Z Pack to ensure you receive only the best commercial municipal vehicles, equipment and parts for your project. We offer the Toter brand carts for recycling and collection.
Municipal vehicle leasing is available from RNOW for short-term project needs. Municipal vehicle financing for recycling trucks is also available. Whether it's a short term project or an investment, RNOW makes great commercial municipal vehicles and equipment affordable on any budget. Check out our municipal equipment sales page for more information on our municipal vehicle leasing and financing options.
From garbage trucks to waste disposal equipment, RNOW provides you with the friendly expertise needed to ensure you have the proper equipment for your project. Our municipal equipment experts work within your budget, enabling you to get the equipment you need to get the job done right the first time.
Contact our municipal refuse department today for more information on our municipal trucks and equipment.