Schwarze
M6 Avalanche
OEM Replacement Parts for Schwarze M6 Avalanche TE
RNOW sells OEM replacement parts for the Schwarze M6 Avalanche TE Sweeper. Our mechanical broom sweeper replacement parts are built by the manufacturer and designed to provide years of service.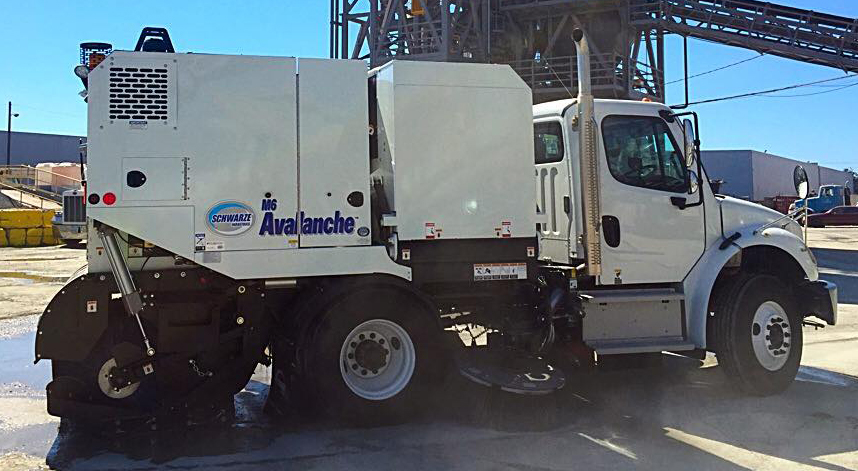 M6 Avalanche Mechanical Broom Sweeper
The Schwarze M6 Avalanche is becoming the top-notch heavy-duty mechanical broom sweeper in the US market. It boasts several design features that are now synonymous with the Schwarze brand. The Easy Change Conveyor System allows for effortless repair and conveyor replacement. For convenience, the machine can be switched between a squeegee-type and belt-type conveyor. The drag shoes have a flexible design, withstand impact and easily adjust to lateral shocks from milling cuts, manhole covers and curbs.
RNOW Sells M6 Avalanche TE Replacement Parts Online
RNOW has in-stock parts for top Schwarze products like street sweepers, tractor sweepers, parking lot sweepers, road sweepers and more. We are dedicated to providing our customers with the necessary parts at the lowest price.
View the M6 Avalanche TE Manual
Find the replacement part number
Enter the part number to view RNOW's inventory
Order your OEM replacement part
| | |
| --- | --- |
| Feature/Specification | Description |
| Type | Heavy-duty mechanical broom sweeper |
| Design Innovations | Easy Change Conveyor System, can switch between a squeegee type and belt type conveyor |
| Drag Shoes | Free float, impact resistant, can handle lateral impact from milling cuts, manhole covers, and curbs |
| Versatility | Versatile design |
| Market Reputation | Premier heavy-duty mechanical broom sweeper in the American marketplace |
Work with RNOW for Mechanical Broom Sweeper OEM Parts
RNOW Inc., established in 1992 in Wisconsin, initially focused on selling municipal equipment. With growth, it expanded to retailing parts and now offers its services to all Midwestern states. Its repair team, based on-site, is unmatched and guarantees a quick response of 24 hours or less for any equipment service needs.