Super Products
Supersucker
OEM Replacement Parts for Super Products - Supersucker Vacuum Loaders
RNOW sells OEM replacement parts for the Super Products Supersucker Vacuum Loader. Our vacuum loader replacement parts are built by the manufacturer and designed to provide years of service.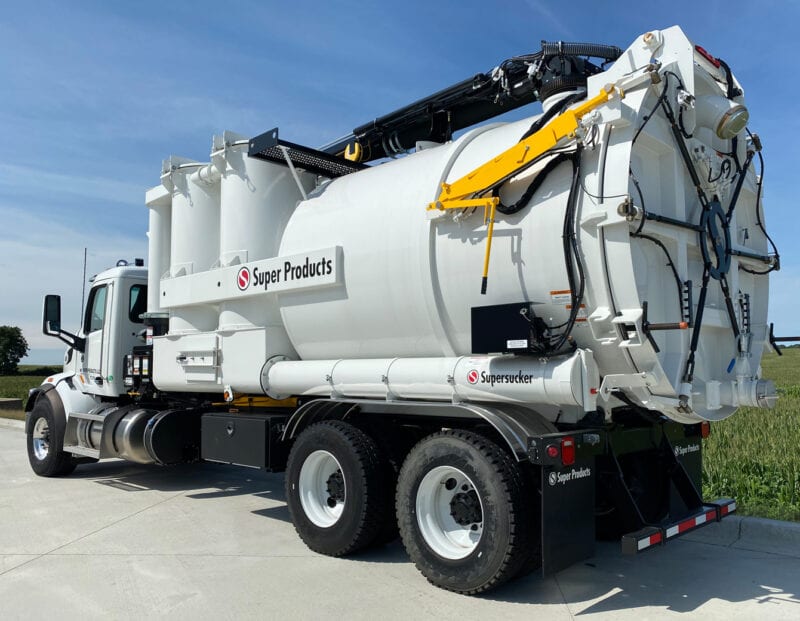 Supersucker Industrial Vacuum Loader
Supersucker Industrial Vacuum Loaders display remarkable power and efficiency, providing a secure and dependable method for managing industrial waste. Additionally, they excel at retrieving and repurposing raw materials from challenging and inaccessible locations. These vacuum trucks employ robust airflow to effectively draw in solids, liquids, sludges, and slurries. They are also equipped with single-mode filtration, enabling the loading of wet or dry materials without necessitating any switching between modes.
RNOW Sells Supersucker Industrial Vacuum Loader Parts Online
RNOW has in-stock parts for top Super Products like vacuum excavators, sewer cleaners, vacuum loaders, truck-mounted jetters and liquid vacuum trucks. We are dedicated to providing our customers with the necessary parts at the lowest price.
View the Supersucker Parts Manual
Find the replacement part number
Enter

the part number to view RNOW's inventory
Order your OEM replacement part
| | |
| --- | --- |
| Feature/Specification | Description |
| Type | Heavy-duty industrial vacuum loader |
| Power System | Single Engine Design |
| Filtration System | Single Mode |
| Vacuum System | 5800 cfm/28" hg |
| Debris Body | 18 cu yd |
Work with RNOW for Industrial Vacuum Loader OEM Parts
RNOW Inc., established in 1992 in Wisconsin, initially focused on selling municipal equipment. With growth, it expanded to retailing parts and now offers its services to all Midwestern states. Its repair team, based on-site, is unmatched and guarantees a quick response of 24 hours or less for any equipment service needs.