SuperVac
Gale Force
OEM Replacement Parts for Schwarze SuperVac Gale Force
Keep your Schwarze® SuperVac Gale Force™ parking lot sweeper running smoothly with RNOW's stock of Original Equipment Manufacturer parts from Schwarze®. You can count on fast & reliable service from RNOW to get you the Schwarze® parts you need, hassle-free.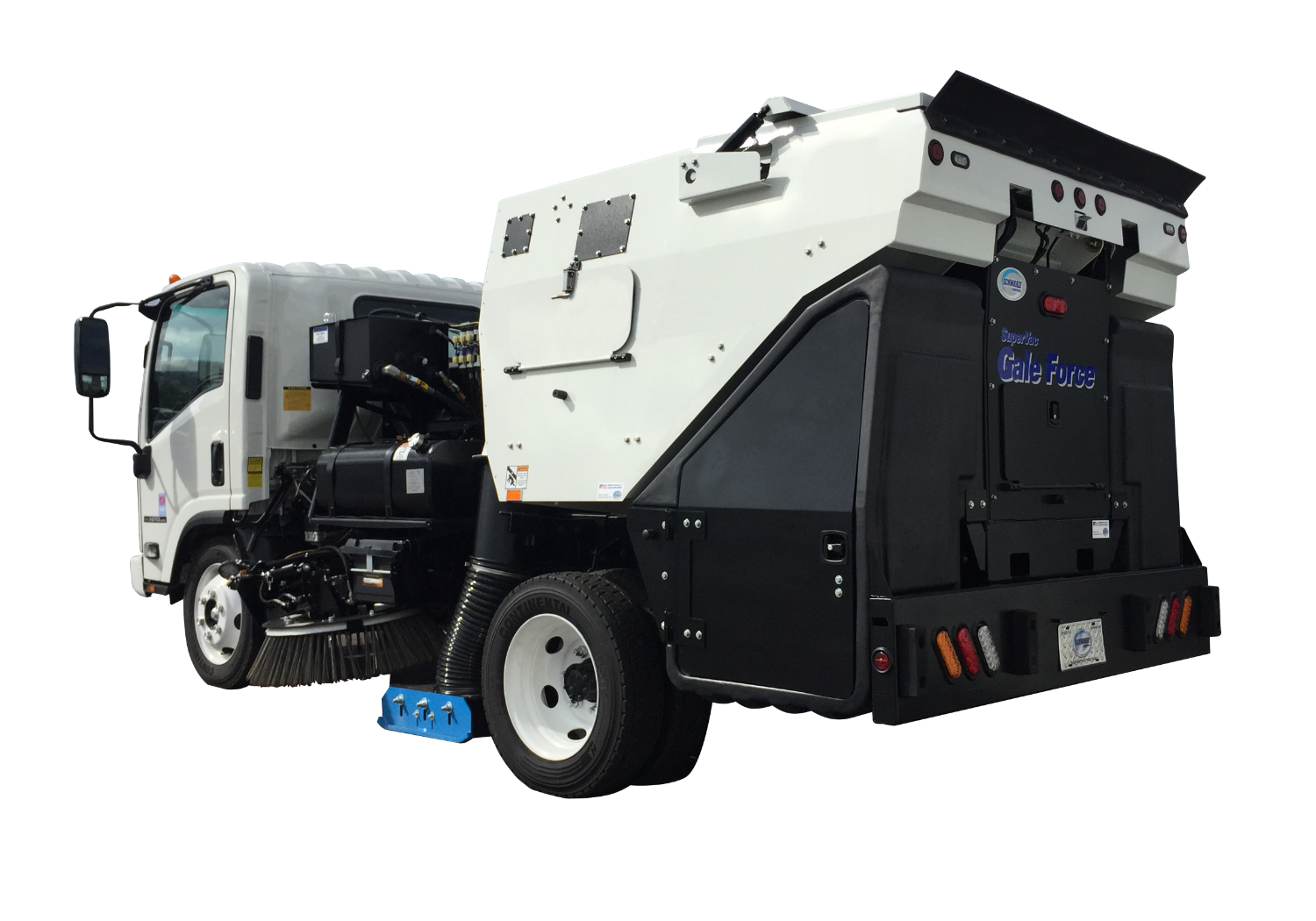 SuperVac Gale Force Parking Lot Sweeper
The Schwarze® SuperVac Gale Force™ is the most powerful parking lot sweeper in Schwartze's line. The corrosion and abrasion resistant stainless steel hopper is highly durable and fully welded & The SuperVac Gale Force™ demolishes small and large debris with its integrated dust system. The SuperVac's 74-HP diesel auxiliary engine delivers superior sweeping performance.
This 4.5 yard Twin Engine High Dump Features:
WhisperWheel™ Fan Technology
A large hopper cleanout door
Optional dual gutter brooms
A fully climate-controlled operator cab
All LED safety lighting
Online Replacement Parts for the Schwarze® SuperVac Gale Force™
With RNOW, you'll get quality, durable OEM Schwarze replacement parts at the lowest price for:
Street Sweepers
Tractor Sweepers
Lot Sweepers
And more
Buy Parts Now:
Reference the SuperVac Gale Force™ manual
Find the # for your replacement part
Enter your part # and brows RNOW's stock
Order your Schwarze OEM replacement part from RNOW and enjoy easy, fast & responsive service.
RNOW is the Best Choice for Your OEM Sweeper Parts
Since our start in Wisconsin in 1992, RNOW has been providing exceptional financing, leasing and sales services for municipal equipment. Now offering repair services from our dedicated onsite team, we serve clients all across the Midwest. Working with RNOW means you'll receive fast and dependable service and a response time of under 24 hours.